Products have
sold to consumers
Satisfied customers
and five-star reviews
Mentioned by expert influencers in industry
LONGER LK5 PRO is an entry-level model with a high performance-price ratio. It has good printing speed and a large printing area, while its low price is suitable for beginners or amateurs.
The Longer LK5 Pro is Big and Cheap. But is this 3d Printer worth it?
The Longer LK5 pro has a very suitable working area and the triangular support provides greater stability during work.
——Make or Break Shop
2021/9/22
LONGER LK5 PRO HAS A NEW COOLER - 3D Printer Review
It is a fairly quiet printer, the fan is the loudest part, the pass through and the silent board printer are comparable, I am a fan of this machine.
——Tripods Garage
2022/3/29
Have you been LONGING for a 3D Printer like this? LK5 Pro 3D Printer Review
This is a great printer in my opinion, with an excellent mechanical design and good electronics that would benefit greatly from an upgraded hot end as well as a parts cooling filter.
The Cheapest BIG 3D Printer Out There - Is It Any Good? (Longer LK5 Pro Review)
The 3D Printing Zone 2021/8/24
Setting New Standards?! | LONGER LK 5 PRO | 3D Printer Review
Is This The Perfect 3D Printer For Our Homebuild F-35B RC or DO-31? (Longer LK5 Pro Review)
Joel & Melanie Vlashof 2022/11/20
Longer LK5 Pro FDM 3D Printer Review: Bigger, Stronger, Faster
SEPTEMBER 3, 2021 BY MARK B
The Longer LK5 Pro is currently the flagship FDM 3D printer from the Shenzhen-based manufacturer and it's one of those fairly inexpensive devices that promise to offer a similar experience to the 3D printers that cost a lot more. And, to my surprise, the combination between bare-bones-like design and well-thought-out features works really well for Longer.
LONGER LK5 Pro Review - 3D Printer For Prototyping With A Little Fiddling
BY CHRIS BURNS/UPDATED: MARCH 28, 2022
This printer is adjustable and fixable, prints with standard 1.75mm materials (like PLA, like we've tested here), and is relatively affordable. If you're looking for a decent quality PLA extrusion system and do not want to break the bank, the LONGER LK5 Pro is a decent choice.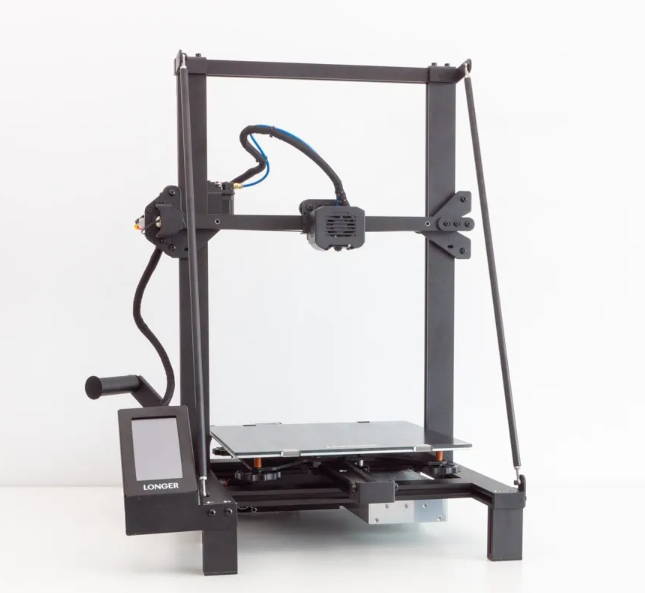 Longer LK5 Pro Review: Rough Around the Edges
The Longer LK5 Pro is a 3D printer that has a large build volume, but lacks features and has low-quality components. It is only worth recommending if you are looking for the largest 3D printer under $300. Otherwise, there are better options available.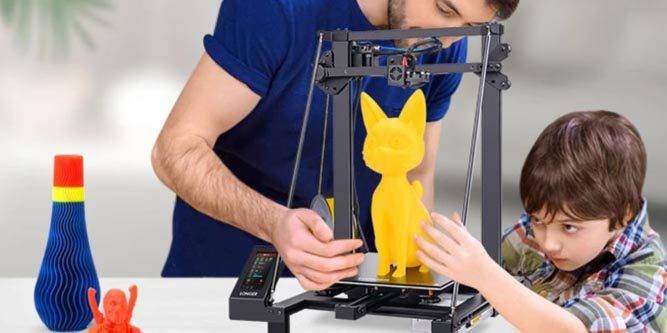 LGT Longer LK5 PRO FDM 3D Printer Review & Analysis
TechGuru September 2, 2021
The Longer LK5 PRO FDM 3D Printer is one of the better-engineered 3D printers on today's market. It's not for everybody. The setup takes some work, and the accuracy isn't as high as some more expensive printers. But for hobbyists and anyone who wants to make prototypes, it's a solid choice. It's compatible with most printing materials, and it's easy to print to.
Let's Hear the Real Customers' Reviews
Frequently asked questions
Have questions? We're here to help
I tried to set up my printer and downloaded Cura 4.8, but no lk5 printers appeared.
You could try re-importing the configuration file resources.
Is it necessary to use a specific SD card or can you use any?
Longer LK5 Pro offline printing is only possible with SD (TF)cards.
What is the diameter of the springs?
The inner diameter of the spring is greater than 4.6, the outer diameter is 8, and the length is 25.
Can the impression be restored from the last position of the extrusora after experiencing unexpected energy cuts?
After an unexpected power outage or other unexpected stoppage, the LGT LONGER Upgraded LK5 Pro 3D Printers can resume printing from the last recorded extruder position. Also, when the filament runs out, the sensor pauses the print and sounds an alarm, saving you time and reducing waste.
What are the maximum temperatures for the hotend and the bed?
The maximum hotend temperature is 250°C, and the bed temperature is 100°C.
Which enclosure is appropriate?
Search this B0BBTP1P2N on Amazon's home page to get an enclosure that fits the LK5 Pro; this case is large in size (28.7"x30"x28.3") and compatible with most printers on the market.
What is the maximum working temperature of this printer?
The maximum working temperature of this printer is 250 degrees Celsius.