Products have
sold to consumers
Satisfied customers
and five-star reviews
Mentioned by expert influencers in industry
Surprisingly Affordable Price
Extremely Basic Functions



Kingroon KP3S is targeted as an entry-level 3D Printer for beginners with mediocre performance. However, with lower usage and purchase barriers, it is suitable for quick entry use.
Is The Kingroon KP3S Worth It?
A small cantilever style 3d printer that I have been playing around with for the past couple of months. This printer has a pretty large community for support and mods and for under $200 you get linear rails and a direct drive extruder.
Kingroon KP3S FDM 3D Printer - This is How It Works!
Kingroon KP3S 3.0 3D printer is a desktop 3d printer with a direct drive extruder for various 3d printer filament prints, like PLA, TPU, ABS, PETG, ASA, and more. The linear guide rails of both the X-axis and Y-axis highly increase the print accuracy.
——The Real Sam Prentice
Nov 2, 2022
Game Changing 3D Printer I Never Heard Of... | Kingroon KP3S 3D Printer
I had no idea 3D printing could be this easy... For me, this is a game changer in 3D printing. The Kingroon KP3S 3D Printer! This impressive budget-friendly machine is able to produce high-quality 3D prints fast and reliably at a fraction of the cost of other printers on the market. It's changed the way I now interact with my 3D printing workflow.
——Maker Tales
Nov 11, 2022
The Best Bang for your Buck? The Kingroon KP3S 3d printer
My First Filament Print - How Did It Go? #Kingroon KP3S printer
Robert Tolone Jun 17, 2022
New BEST First Printer - Kingroon KP3S PRO Review
Kingroon KP3S Review: Tiny King of the Direct Drive
By Denise Bertacchi published December 13, 2022
The Kingroon KP3S is an affordable printer with a cluttered design that's still useful for beginners on a budget or makers wanting a small second machine with quality prints.
Kingroon KP3S Review: Tiny Footprint, Massive Value
Published August 9, 2022-Updated November 9, 2022
The Kingroon KP3S is one of the smallest desktop 3D printers I've ever used. Despite its small stature, it's a printer that is clearly designed to take performance seriously. Linear rails on the X and Y axes, a direct drive extruder, and a color touchscreen LCD are all features you wouldn't expect to find at sub-$200 price point and are welcome inclusions on the KP3S. Unfortunately, the external power supply feels like an unfinished DIY project, and also takes up some of the desk space saved by the small frame of the KP3S.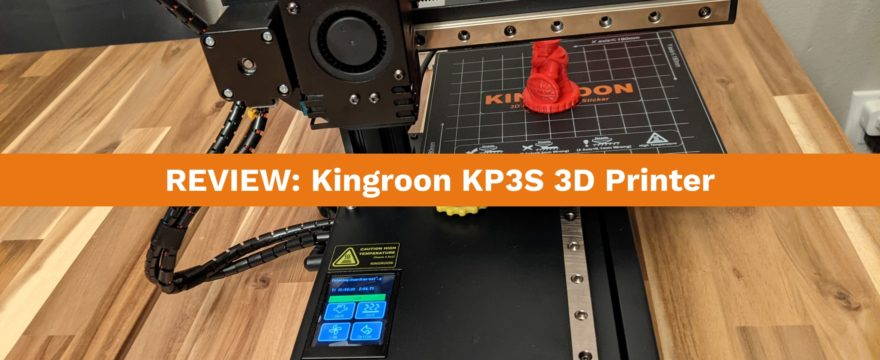 3D Printer Review: Kingroon KP3S 3D Printer
The Kingroon KP3S 3D Printer is small but mighty. Comparable to the Prusa MINI+ 3D Printer, it's half the price with many of the same features. At a glance, these printers look very similar in both shape and size. At a closer look, you'll find some features that the Kingroon KP3S 3D Printer has that are not available on the Prusa MINI+ and other small 3D printers at the same price point.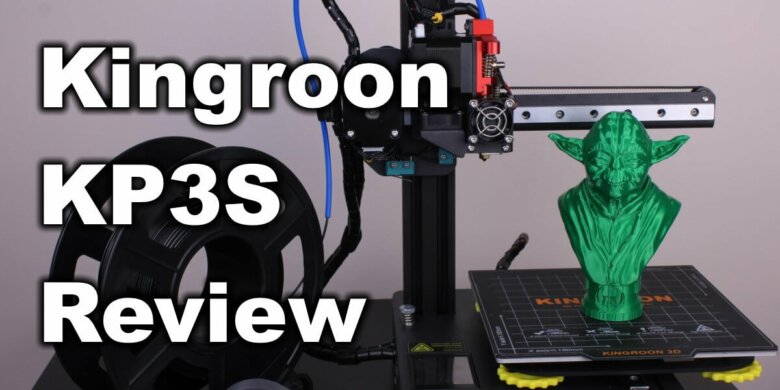 Kingroon KP3S Review: Budget 3D Printer for Beginners
3DPrintBeginnerDecember 7, 2020
I think that the Kingroon KP3S is an excellent budget 3D printer for any beginner or advanced user because it's cheap and performs well enough for the low price it's available for. It's also compact, which makes this a good secondary printer for anyone.
Let's Hear the Real Customers' Reviews
Frequently asked questions
Have questions? We're here to help
The hardware on this machine is 3.0 version.
This is the kp3s 3.0, or is it just the kp3s?
It is the kp3s update version, yes.
What kind of filament is compatible with this 3D printer?
TPU, ABS, and PLA filament
What distinguishes the kp3s version from the kp3l version?
The newest version is KP3L, to be precise.
comparing kp3s and kp3l The image depicts the 3.0 version as the kp3l and the older model as the kp3s with a titan extruder. the response to the inquiries below indicates otherwise?
Titan extruders KP3S and KP3L are.
Can you print shoes in a size 12?
Build Dimensions: 400mm (L) x 400mm (W) x 450mm (H). You might be able to calculate it yourself.
This is version 3.0, correct?
The answer is that it is 3.0.
If I want to print in tpu, do I need to change the nozzle? or abs ?
To print TPU and ABS, the nozzle does not need to be changed.
Does it have an SD card in it?
Yes, an SD card is included.
Do you offer the KP3S Pro upgraded Y linear rail kit for sale?
The kit won't be available for purchase for some time.
Is this the true 3.0 version and not just kp3s?
The extruder is called a titan extruder. It is version 3.0.
Does the printer have to be protected by a cover? If so, is one accessible?
No, simply place it on a horizontal table. And there is no cover enclosed on this printer.
What distinguishes this Kingroon printer from the other one on this website?
The newest model is this one, to be precise.