Promo Code: GBCZ20 (Not applicable for EU/Bundle with 3D Printer Filament)Variant)
Get the K7 3D printer for just $109, free shipping to Brazil.
For EU customers, there's an exclusive bundle with the easythreed k7 + 1kg filament at just $99.
"SIMPLE TO USE"
- Children and beginners can easily understand how to use the mini 3D printer. With accuracy as low as 0.1mm, printing results are smooth and vibrant. It is a fantastic tool for encouraging children's interest and expanding their spatial imagination. It should be noted that this mini 3D printer does not have the ability to resume printing; instead, it will start printing from scratch in the event of a power outage.
Simple To Remove
- After printing, the hot bed surface is equipped with removable elastic magnetic suction stickers that are easily removed by folding. The magnetic suction sticker can help users regain their confidence.
Extremely Silent Motherboard
- a 32-bit silent motherboard that was self-developed, as well as the newest TMC2209 controller. All printing is smooth, quiet, and accurate thanks to their improved voltage control, stronger anti-interference, and quieter printing movement. You and your family will be able to work, study, and rest without any issues.
Excellent Adhesion And Removal
- When The Carborundum Glass Print Bed Is Hot, Parts Are Locked Down During Printing; However, After Cooling, Parts Are Easily Removable. It Keeps Performing Well After Numerous Uses.
Secure And Quick Heating
- The most recent extruder technology used in the 3D printer virtually eliminates issues like nozzle clogging and subpar extrusion. The professional, all-metal nozzle has a diameter of 0.4 mm and takes 3 minutes to reach operating temperature (180). To prevent burns, the motor and nozzle are well protected.
Confident Purchase
- If you purchase a 3D printer and there is a quality issue within 30 days, please get in touch with us promptly. We will provide you with a satisfactory response.
Free Shipping From Local Warehouse
Order now, dispatch within 3 business days
Arrive in 5-20 business days
Product Details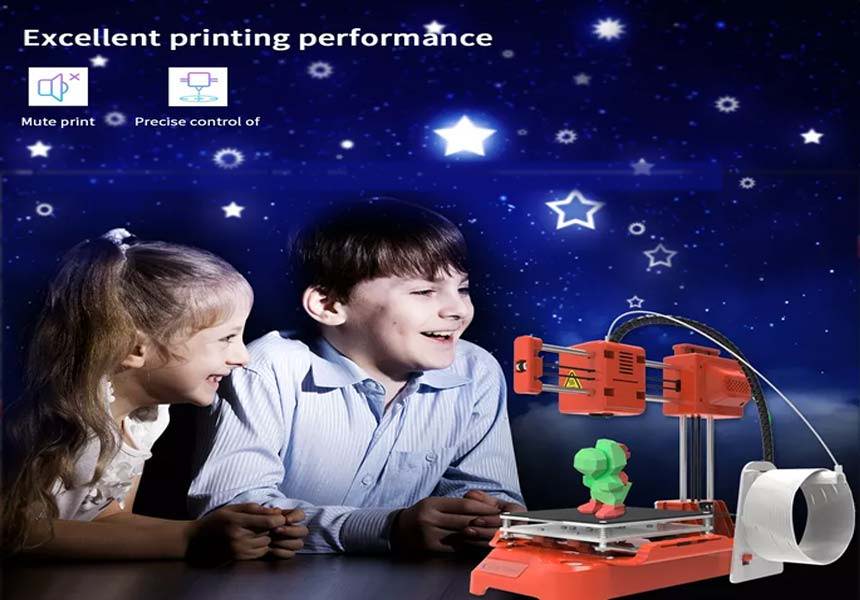 Excellent printing performance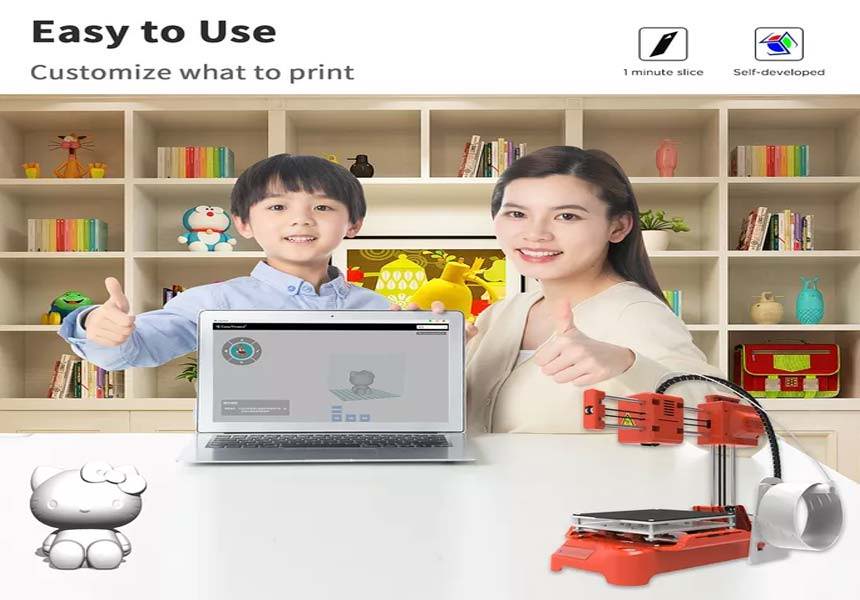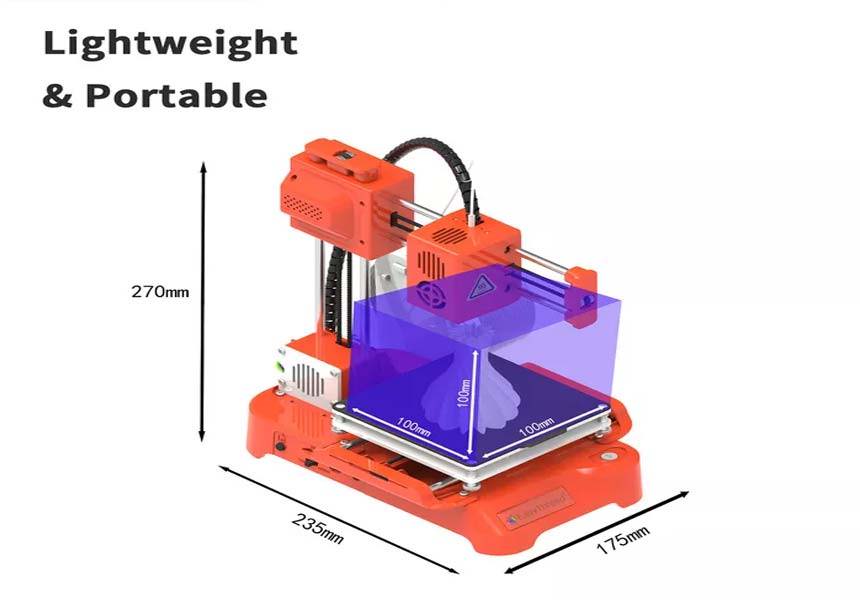 Selected YouTube Reviews
EasyThreed K7 3D Printer Operation , Very Very Very Lower Price
——Easythreed 3D
Dec 16, 2020
erhaps it is the cheapest 3d printer , good for beginners.
Best Small 3D Printer - Easythreed K7 Review
——Boom gadgets
Jul 25, 2021
Easy threed K7 is the best small 3d printer, which is also very easy to use. This smallest 3d printer is a good choice for beginners given its simplicity.
EasyThreed K7 Mini 3d Printer Review In 2023
——Applications Facts
Apr 2, 2023
The Easythreed K7 Mini 3D Printer is designed for household education and student use, with a compact size and a maximum printing size of 100*100*100mm. It features a one-key printing function and comes with a 1.75mm 0.4mm nozzle. Additionally, it is CE certified to ensure safety and quality.
Can An $80 3D Printer Be Any Good? EasyThreed K7 Review
by 3D Printing Professor
Jun 18, 2021
Best Budget 3D Printer 2021 - See How It Works - Easythreed K7
by Boom gadgets
Jul 26, 2021
Let's Hear the Real Customer's Reviews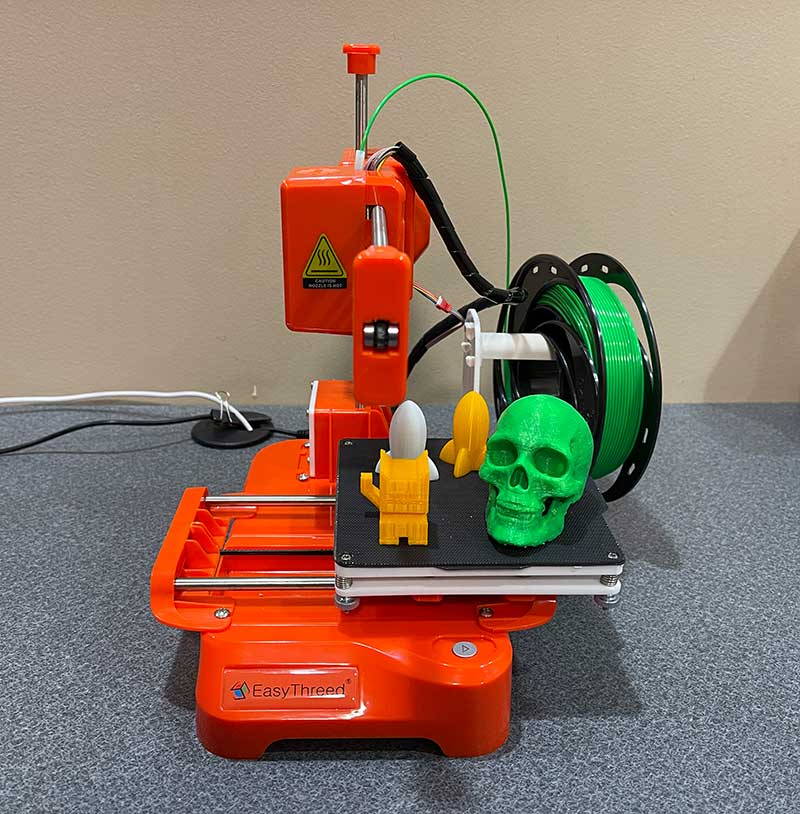 Easythreed K7 Mini 3D Printer Review – How Good Is A Sub $100 3D Printer?
Julie Strietelmeier
But until then, if you're looking for an inexpensive and easy way to try out 3D printing without spending a lot of money and head-scratching, I can recommend the Easythreed K7 mini 3D printer.
Easythreed k7 3D Printer
$99.00
Let's Hear the Real Customers' Reviews