Clean Surface & Smooth Edge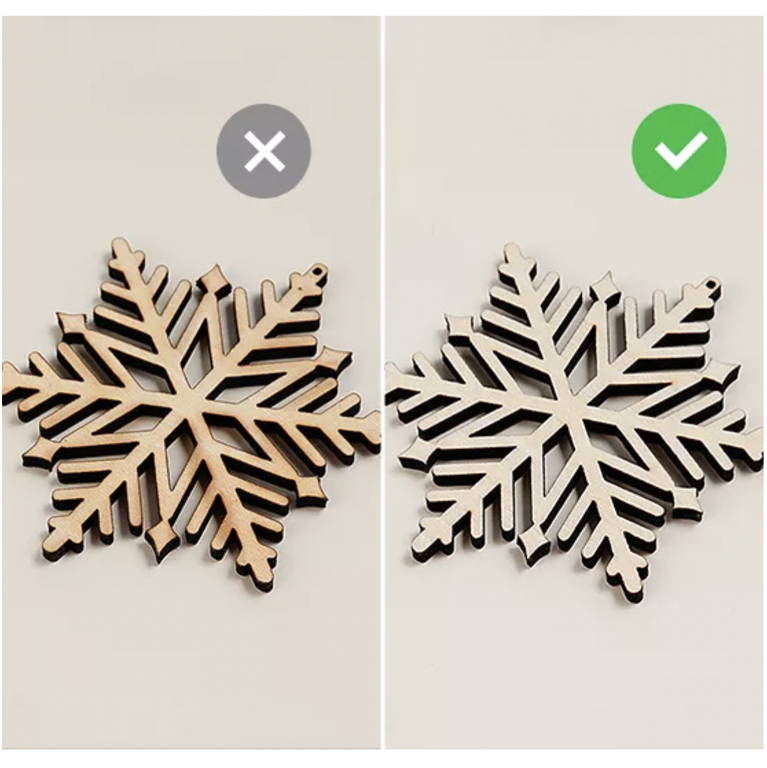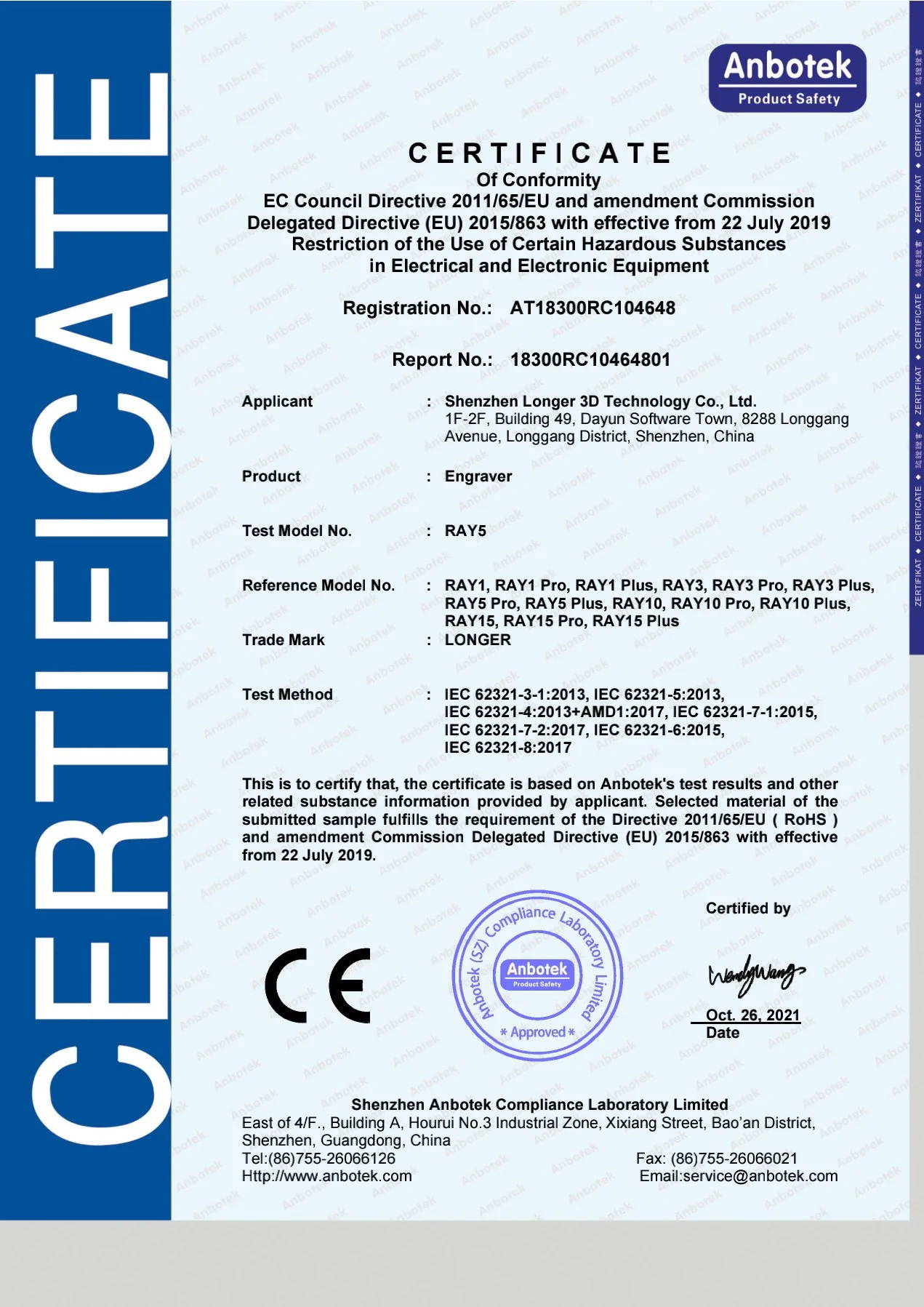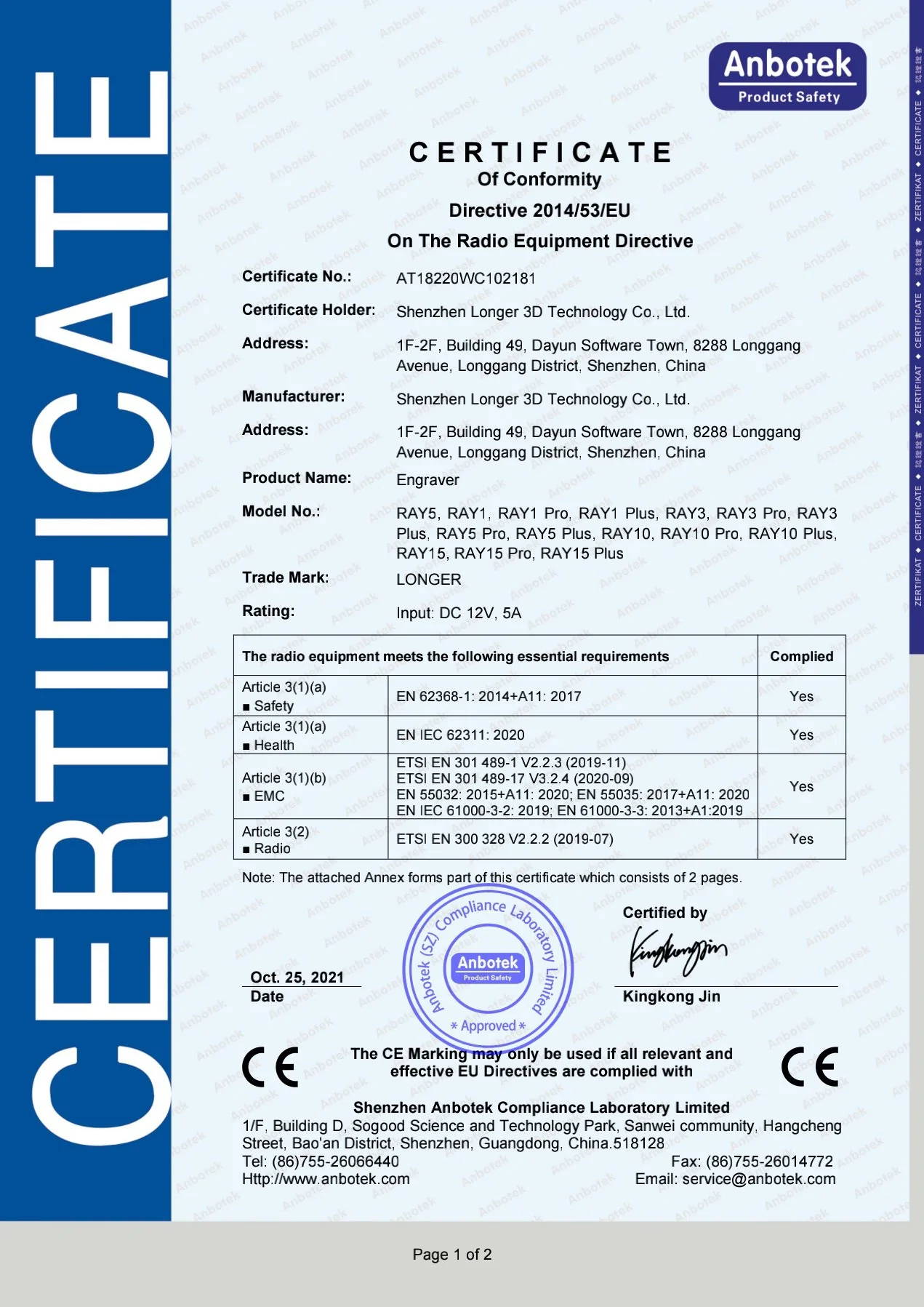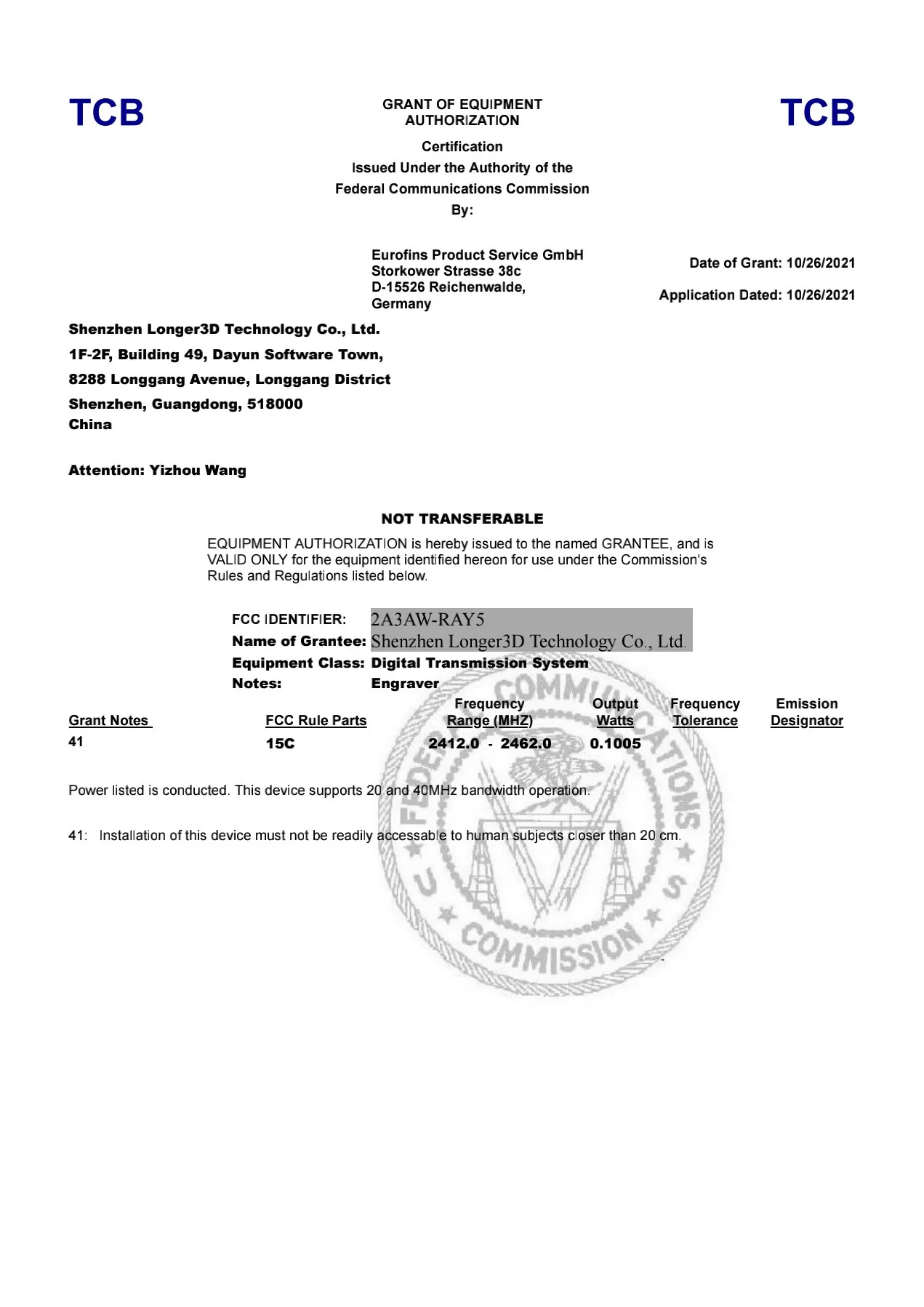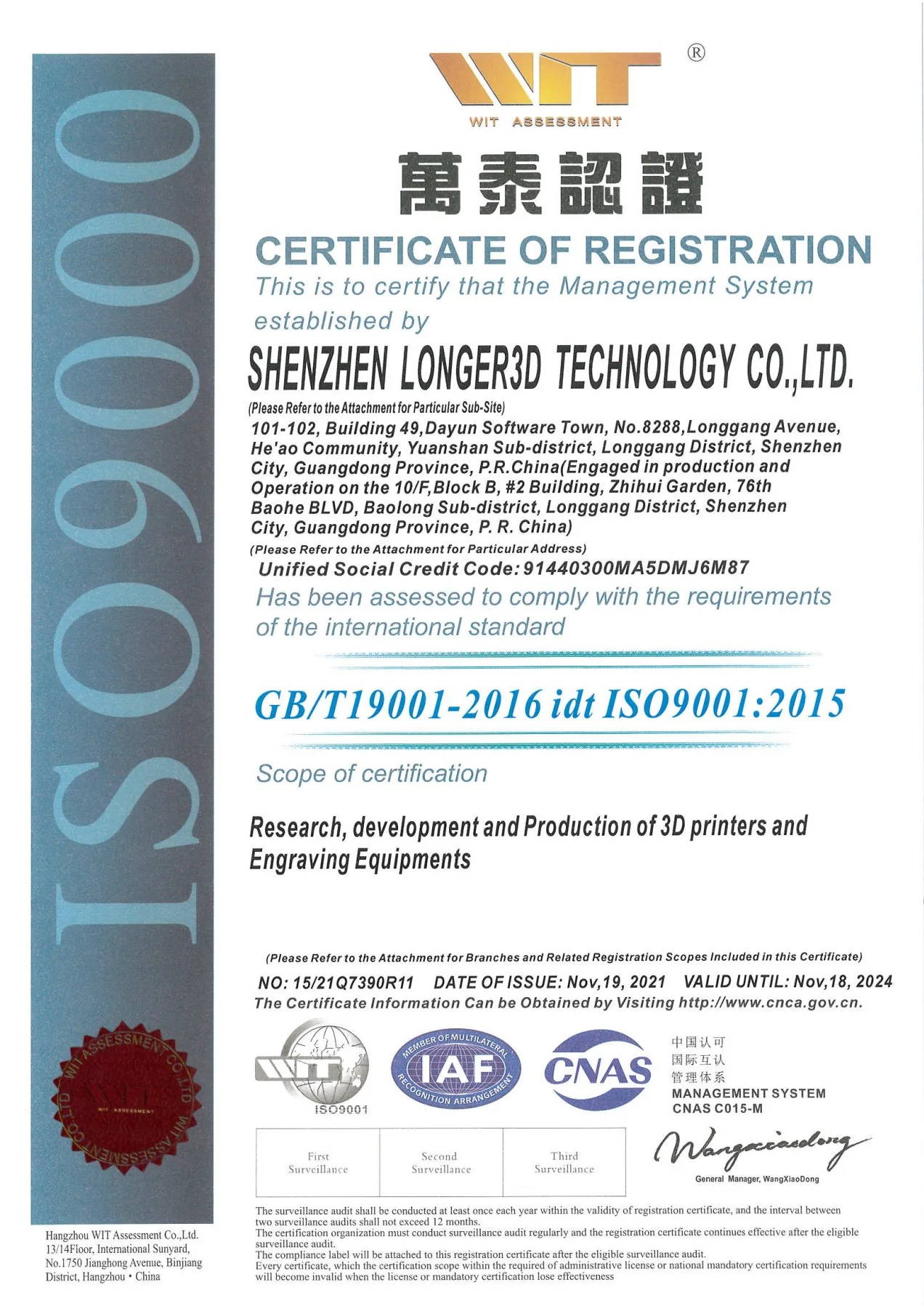 Products have
sold to consumers
Satisfied customers
and five-star reviews
Mentioned by expert influencers in industry
Rich Connection Options, Easy to Use
LONGER RAY5 10W is a middle-end all-purpose laser engraving machine. Its balanced configuration enables it to handle most engraving and simple cutting work, and its high safety also makes it more reliable to use
This New CNC laser is amazing! - The cost effective LONGER RAY5 10W - New!August 2022
Its WIFI function and offline controls as well as its abillity to engrave stainless steel, cut fine complex shapes and thick hard wood ply. The results are amazing!
——Joshua De Lisle
2022/8/3
Longer Ray5 10W Laser engraver overview- Small but mighty
It's a pretty capable machine for a budget laser engraver. I used to grind a tool bit for my shaper to repair the back gears on my Logan model 200 lathe, since buying involute gear cutters is expensive.
——Jeremy Makes Things
Feb 6, 2023
The LONGER RAY5 10W - Best Budget 10W Laser Engraver with Touch Screen for Beginners
The 10W Ray 5 offers a great display and a complete set of safety features, but unlike its less powerful sibling, the newest Ray 5 offers a full 10W of laser power to meet every need
——Steve Makes Everything
Jul 4, 2022
5W vs 10W - Twice as Good? Longer RAY5 diode lader
DIY TECH BROS Jul 26, 2022
"LONGER RAY5" laser engraver with a touch screen - assembly and examples of engraving and cutting
Beginner Laser Engraving with the Longer RAY5 10W
Catspaw Customs Nov 10, 2022
Longer RAY5 Laser Engraver Review: Great for Hobbyists
The Longer RAY5 is an excellent laser engraver for the people that want to go a step further with their hobby and for those that want to get a better understanding on how these devices work (to prepare for future larger-scale production purposes).
Analysis & Review of the LONGER RAY5 10W Laser Engraver
August 15, 2022 - TechGuru
As you can see, the LONGER RAY5 is one of the better laser engravers on the market. It has a powerful laser with easy-to-use controls, and is even capable of offline printing. It also offers excellent resolution and a fast working speed, so you can quickly create detailed engravings.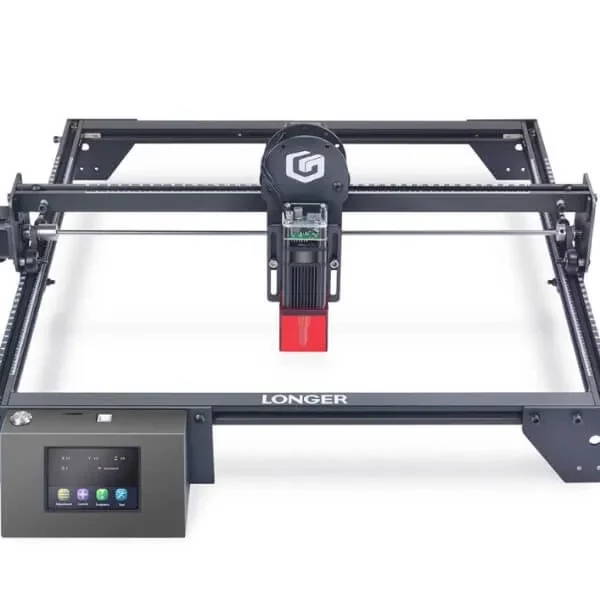 LONGER RAY5 10W is supplied with a 50mm focal size laser head, so it has a sturdy chopping means. The new machine is ready to minimize 20mm wooden and 30mm acrylic. I feel that when chopping very thick supplies, it's inevitable to do several operations, so an ideal air help is very vital.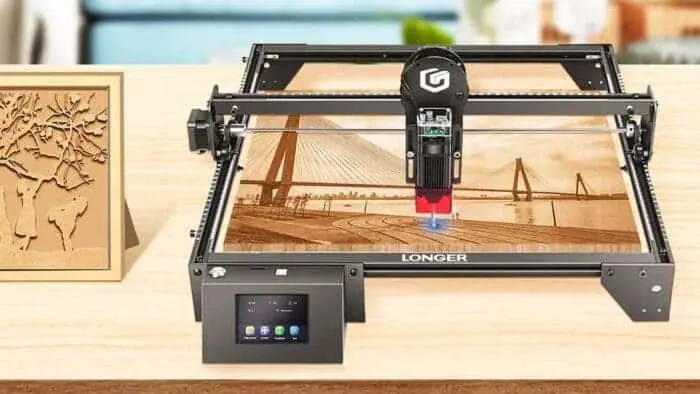 LASER ENGRAVER LONGER RAY5 10W CAN ENGRAVE MORE THAN 1000+ MATERIALS
LONGER RAY5 10W is a quite powerful model, that can really put some work in. For starters the 10W laser module with 50mm longest focal with dual beam technology can cut stuff like 20mm solid wood or 30mm acrylic. And with 0.06*0.06mm ultra-fine compression spot your engraving will be more precice than ever with less burn marks. New ESP32 chipset and anti-shake engraving tech are another great perks to have too. And with large 400 x 400 mm engraving area you can unleash your creativity fully.
Let's Hear the Real Customers' Reviews
Frequently asked questions
Have questions? We're here to help
How thick can I cut acrylic?
Longer RAY5 10W can engrave and cut 30mm acrylic.
I want to cut patterns for balsa wood toys. What wattage would be optimal and will this product work?
Longer RAY5 10W can cut and engrave thousands of materials, as follows: Metal, glass, metal, 20 mm wood, 30 mm acrylic, leather, etc.
Can I use a USB adaptor with an iPad?
Answer:Yes, you can. Longer RAY5 laser engraver has 4 connection modes: ①SD Card Connection ②USB Connection ③APP Connection ④Wi-Fi Connection
Is the laser rotary roller included?
It does not come with a roller; you must purchase one separately; you can do so at the LONGER store.
Can this laser be used to engrave tumblers made of coated stainless steel?
The answer is that coated stainless steel tumblers can be engraved using a longer RAY5 laser. However a roller is required to apply it. Available in Longer stores is roller.