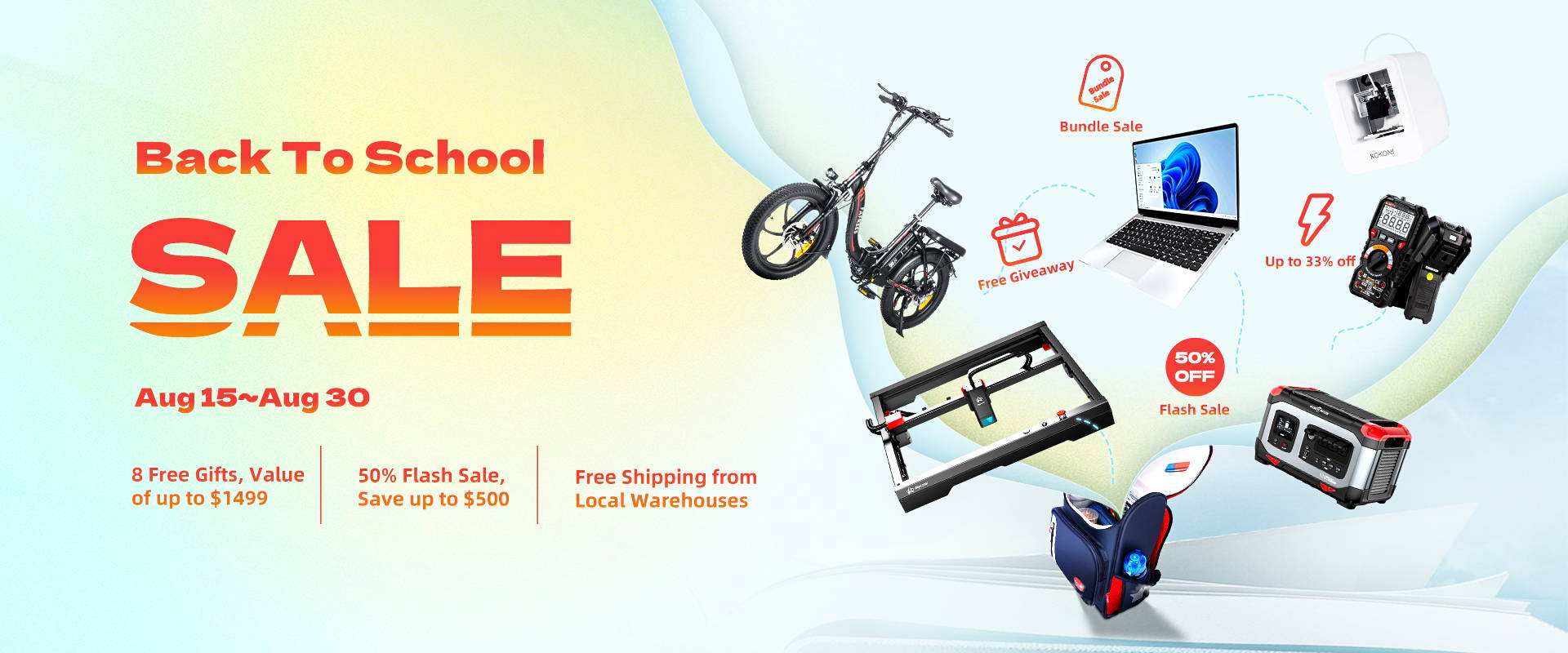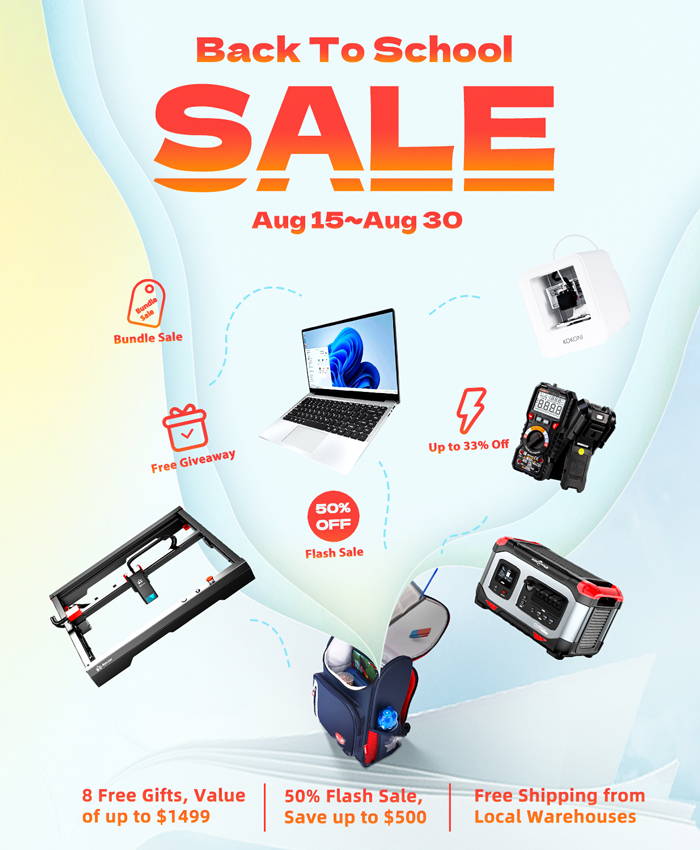 Free Gifts, Value of up to $1499
Half-Price Flash Sale, Save up to $500
Back to School Sale,Tthe Cheer-up Kits for Fans
Flash Sale with Popular Accessories
8 Free Gifts, Value of up to $1499.
Giveaway Rules:
1. Eligibility: During the "Back to School" promotional period, GearBerry will conduct a daily lucky draw from among the customers who have registered for subscriptions on that particular day.
2. Winner Announcement: The winner of the daily lucky draw will be announced on the following day. GearBerry will publicly announce the name of the previous day's winner on Back to School page.
3. Prize Delivery: GearBerry will contact the winner through a private message. The winner will be requested to provide their shipping address. Upon receiving the winner's shipping address, Gearberry will arrange for the delivery of the prize to the provided address.
A big congratulations to our winners!
1. Aug 16th: vincent.XXXXXier@gmail.com won the remarkable KAIWEET5 Apollo 7 Infrared Thermometer
2. Aug 18th: petr.XXXt@seznam.cz won the SNDWAY Laser Rangefinder SW-50G 100G
3. Aug 20th: petros@XXXXXXkakis.de won the Atomstack S20 PRO Laser Engraver
4. Aug 22th: nelsonXXXX15@gmail.com won the KOKONI-EC1 App Control 3D Printer
5. Aug 24th: toromartineXXXXX@gmail.com won the Ortur Laser Master 3 10W Laser Engraver
6. Aug 26th: fujonX@gmail.com won the KUU New Xbook-3 14.1 inches Laptop
7. Aug 28th: p.XXXous@gmail.com won the AlgoLaser Alpha 22W Laser Engraver
8. Aug 30th: du.XX@tiscali.it won the Rockpals 1300W Portable Power Station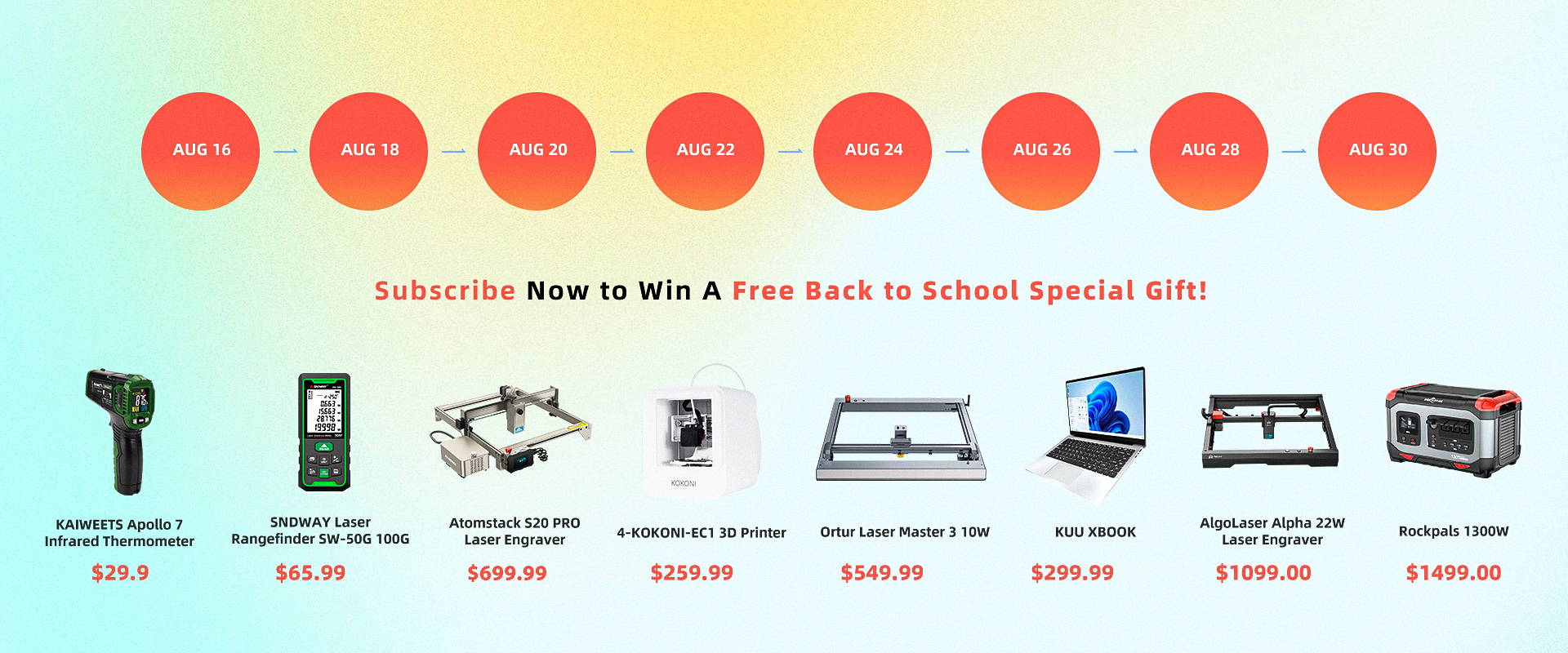 Up to 33% Off on Back to School Sale
Saving big on Back to School Sales
Bundle Sale with Accessories
On the basis of the existing discount, purchasing 2 items and more will receive an additional 10% off
10% Discount will automatically apply at checkout while you add 2 items on.