Master Complex Models with the Anycubic Photon M3's 4K+ High-Precision Printing
I always believe imagination is the greatest gift God has given us. Being the one with a vivid imagination makes my life less monotonous, so I am the lucky one at the same time. But imagination can sometimes be too impractical. So, I need to turn my ideas into reality so that I can feel the sense of achievement. The latest and greatest technology to help me bring my designs to life is the 3D printer. Particularly the Anycubic Photon M3, it meet all my needs with its 4k+ high precision. In this post, I would like to share its astounding features for me to help you in selecting.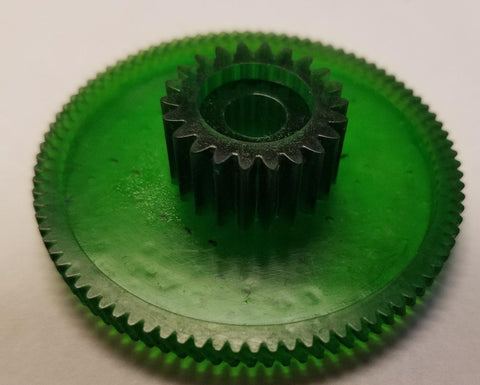 I didn't spare any time after receiving the Photon M3 before putting its skills to the test with some difficult models. The outcomes significantly outperformed my expectations and completely changed my 3D printing experience. Fine features, such as the ridges on armor plates and the ribs on the corset latticework, that I had never been able to accomplish previously, suddenly became doable.
Higher speed
With the help of individually created matrix LED beads, this cutting-edge technology provides a powerful light source and speeds up printing. That is to say, even the most complicated models may be made in a shorter amount of time without sacrificing your any necessary accuracy or level of detail.
The Photon M3's matrix UV light source offers even and intense curing throughout the whole build region. Finally, the finish is sturdy, long-lasting, and free of weak or brittle spots, making it perfect for models that will receive intricate painting or experience heavy handling and play.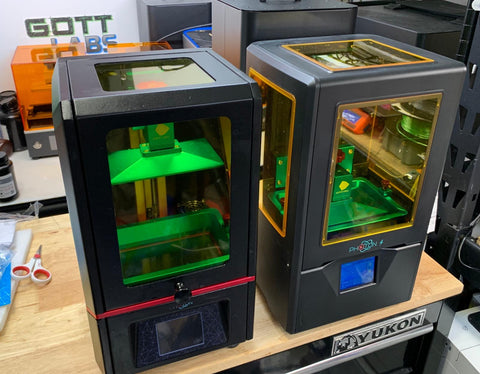 More competitive
Supports are easier to remove safely, surfaces require little post-processing, and failed prints are infrequent. Together with the Photon M3's speed, this gives me the confidence to 3D print since I know that my resources—time and materials—are being utilized to their fullest extent. Models print at 50mm/hour 25% more quickly than comparable machines, which decreases my waiting time.
Amazing accuracy
With a resolution of 4,096 x 2,560 pixels, the printer can produce models that are extraordinarily precise, explicit, and detailed. This high level of detail is further boosted by the 51 micron XY resolution, which ensures that every tiny detail of a model is properly duplicated.
The printing precision of the Anycubic Photon M3 makes it especially suitable for designing jewelry. Because jewelry frequently consists of tiny, delicate elements, the printer's high resolution makes sure that every component is faithfully replicated. This implies that jewelry designers can produce exquisitely detailed pieces of jewelry.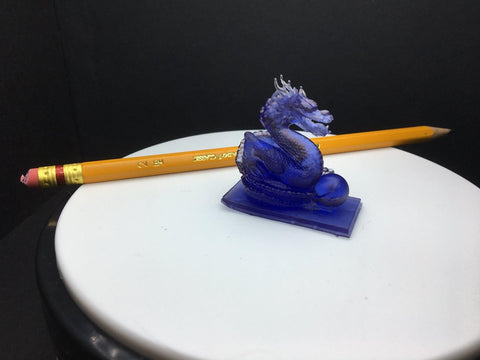 A
nti-scratch film
Don't worry about the damage! The Photon M3's anti-scratch, UV-resistant construction plate provides you an additional advantage. This not only strengthens the bond for larger projects, removing warping and separation problems, but it also shields the pricey LCD screen from harm. Even with 4% light transmission, the high-transparency glass plate delivers the best exposure for the whole printing area.
Extraordinary compatibility
One of a 3D printer's crucial parts is the software that controls it. Without the right software, even the most modern printer may be tough to operate and produce subpar results. The Anycubic Photon M3 boasts professional, in-house slicing software as a result, and it is totally compatible with all LCD machines from Anycubic. Compared to other 3D printers that demand the use of proprietary software that is only compatible with certain models, this offers a substantial benefit for me.
Don't suppose that this software is a paid service. In fact, you don't need to pay high monthly fees or buy pricey third-party software since it is free to use. So anyone looking to build beautiful 3D models without busting their pocket should consider the Anycubic Photon M3.
With breathtaking realism, details like texture variations, gradient mixes, and crystal-clear transparency developed. For the first time, intricately connected elements fit together perfectly. Finally, my miniatures resembled the photo-realistic digital creations I had worked so hard to master. All thanks to the light source and pixel density of the Photon M3.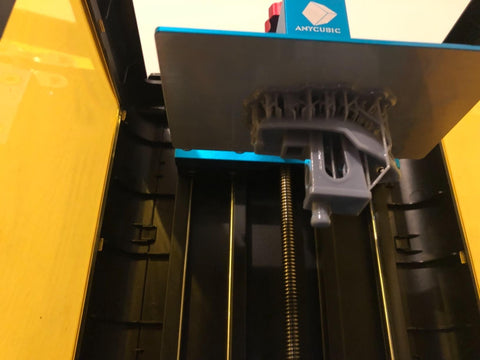 The Anycubic Photon M3 is the ideal tool for anyone who wants to conquer complex projects with high-precision printing thanks to all of these characteristics. The Anycubic Photon M3 is certain to surpass your expectations and assist you in bringing your ideas to life in exquisite detail, whether you're a professional designer, a hobbyist, or just someone who likes to create.
I suggest looking over the possibilities on GearBerry if you're looking for a high-performance 3D printer to improve your craft. In order to satisfy the needs of both ardent amateurs and professional creatives, GearBerry, a website specializing in desktop 3D printers and laser engravers, carefully selects the most capable and dependable goods from respected brands.
Conclusion
Are you ready to turn your crazy ideas into reality? The Anycubic Photon M3 elevates 3D printing to a completely new level owing to its simplicity of use, speed, accuracy, and material quality. The Photon M3 will surpass your wildest expectations and introduce you to the world of 4K 3D printing if reproducing your most audacious digital creations or acquiring new abilities as a 3D artist sounds attractive. So why not go for a try and bring your ideas into a new life?